New KÖSTER SEP system
With the advent of new headlight systems such xenon, LED, or laser light technology a test guideline for headlamp inspection and parking spaces, "Guideline for the review of the adjustment of the headlamps of motor vehicles according to § 29 StVZO" (HU headlamp test guideline) was revised. This policy was released on February 20, 2014, and will enter into force on January 1, 2018.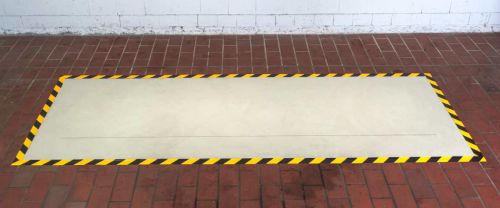 The new test guideline stipulates that in addition to the footprint for the headlamp setting tester, the vehicle footprint must also comply with the new specifications. Before commissioning the adjustment areas, an authorized service provider (eg Dekra, TÜV, etc.) must, therefore, calibrate and approve this area. If this release is pending, garages lose their approval to carry out the main car inspection. The KÖSTER BAUCHEMIE AG has developed a new and easy-to-install system especially for these setting surfaces: the KÖSTER SEP system for concrete or for tiles.

The order of the KÖSTER SEP system offers the following advantages:
No or only minor changes to the building substance required
low downtime for the workshop area
low layer build-up (ie
seamlessly connectable to the existing floor
installation usually within a day
slip resistance class R 11

The KÖSTER SEP system is available to you and your customers for an area of 4 m² with the following components:
KÖSTER SEP tile contact (2K primer on sanded tiles, etc.)
KÖSTER SEP rapid primer (2K rapid primer on prepared concrete surfaces)
KÖSTER SEP-SL Turbo (compensation mass for height compensation)
KÖSTER SEP 1 (2K gradient coating to accommodate the SEP 2)
KÖSTER SEP 2 (broadcasting material - glass beads)
KÖSTER SEP 3 (color 2K roller seal)

The first installation area for the headlamp setting tester has already been successfully coated with the KÖSTER SEP system.